The ISM43340-L77-EVB evaluation board offers 802.11 Wi-Fi connectivity over an SDIO interface, as well as Bluetooth over a UART interface. The combo radio is targeted at embedded Linux applications using FMAC drivers.
Evaluation Kit Product Overview
Wi-Fi standards, speeds and security:

802.11 a/b/g/n with speeds up to 72Mbps
WEP(64/128-bit), WPA, WPA2 (Personal), 802.11i(AES, TKIP, 802.1x)

System-in-Package design, no need for external crystal oscillators or RF switches
Single supply voltage of 3.3VDC ±5%

WLAN host interface :4-bit SDIO for easy host interfacing
BT host digital interface UART (up to 4 Mbps)
Product Specifications
This product is intended for embedded Linux and Android applications running on qualified Host processors with a SDIO interface. This product is targeted at high volume designs with experienced Linux/Android customers. A Software License Agreement is required for Driver support.
Linux Drivers ( Please contact us)
Radio Only SIP Summary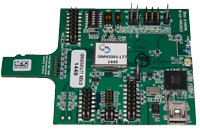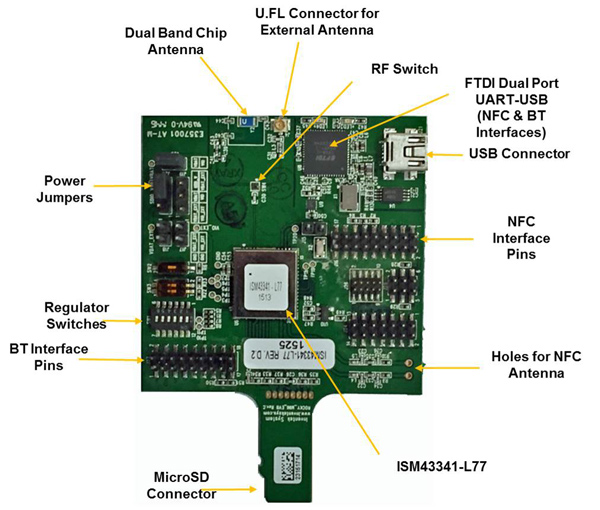 Contact Inventek
Simply contact us for more supported processors, sales, technical and customer support, distribution Volume Pricing and delivery options
Contact Inventek