The ISM43340-M4G-L44 is an embedded 2.4 & 5 GHz Wi-Fi 802.11 a/b/g/n, Bluetooth Low Energy (BLE) and Bluetooth 4.0 module. The module hardware consist of a Broadcom BCM43340 Combo radio, antenna and a STM32F405 host processor with 1MB of flash and supports SPI or UART host interfaces.
The Wi-Fi module requires no operating system and has an integrated TCP/IP stack that only requires a simple AT command set to establish connectivity for your wireless product. The module has a small 14.70mm x 34.22mm surface mount footprint and has full FCC and CE module certification.
This product is targeted for low cost embedded wireless applications and enables a quick, easy and cost effective method adding WiFi, Bluetooth, and BLE connectivity to your platforms.
Key module features:
802.11 b/g/n Broadcom BCM43340 Radio device
Bluetooth 4.0 with support for Wi-Fi /BLE  co-existence
Fully contained TCP/IP stack thus minimizing host CPU requirements
Configurable though AT commands
Host interface: UART, SPI up to 25+ MHz
Network features ICMP ( Ping), ARP, DHCP,TCP, UDP
BLE, Bluetooth 4.0
Over the Air updates (OTA)
Secure WiFi authentication WEP-128, WPA-PSK (TKIP), WPA2-PSK 
Product Documentation
Technical Resources
This module can be run using the Inventek IWIN AT commands or the Cypress WICED SDK.  The Inventek AT command set requires an external host connected via SPI or UART and you can reference software examples  located here (IWIN AT COMMANDS).
The Cypress WICED SDK requires a patch to be installed to use the Inventek modules downloaded here (WICED SDK Patch)
IWIN AT Command Software Resources
The Inventek System's AT Command Set called IWIN for the eS-WiFi Module product, and to explain how to take advantage of the AT Command Set for Wi-Fi Communications.
When you purchase the Inventek module we have programmed our latest firmware for either UART or SPI host interface firmware for the module. When you order your production parts, you need to specify your firmware build that you have qualified, details are found in the product specifications.
The AT Command set is very simple to use and the default firmware is set for UART, 115K baud and you can download a free PC demo software program from the Inventek web site to exercise the module.
Software Scripts Examples
Evaluation Board
Evaluation Board. The EVB supports all eS-WiFi modules in the L44 and L44+10 (Land Grid Array) footprint – ISM43362, ISM4390, ISM43340, ISM43341, ISM4343 and ISM907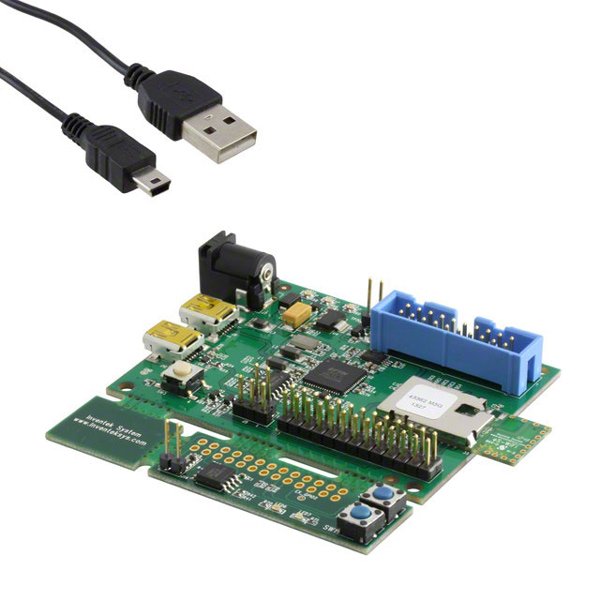 ISMART (Inventek Systems Module Arduino Test) IoT platform ISMART43340-C Arduino Shield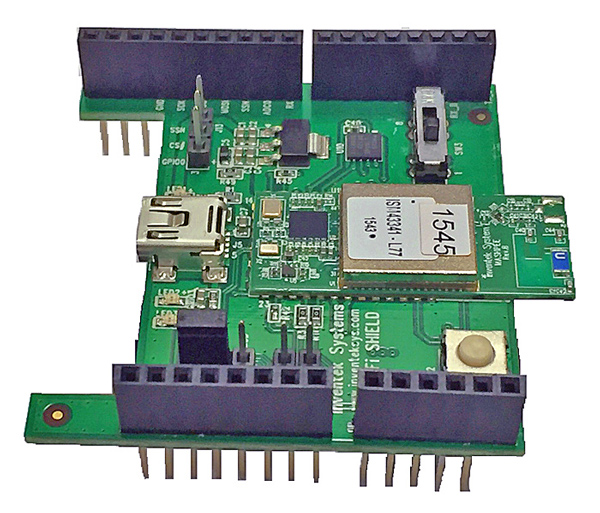 Buy Online from Our Valued Distributors
Buy Inventek products from DigiKey
Buy Inventek products at Avnet
Buy Inventek products from Texim Europe
Buy Inventek products from Macnica Store
Contact Inventek
For sales technical support distribution Volume Pricing and delivery options
Contact Inventek