The ISMART43903C-EVB is an embedded 2.4 GHz Wi-Fi 802.11 /b/g/n, evaluation board that is populated with the  ISM43903-R48-L54-E/U is an embedded 2.4 GHz Wi-Fi module.
The Wi-Fi module hardware consists of a Cypress 43903 SOC with ARM Cortex-R4 clocked at 160 MHz (in 1× mode) or up to 320 MHz (in 2× mode), an integrated antenna or optional external antenna, 1 MB of SRAM and 640 KB ROM available for the applications processor, SPI or UART interface capability.

This product is targeted for low cost embedded wireless applications and enables a quick, easy and cost effective method adding WiFi  to your platforms.

Key module features:
802.11 b/g/n Cypress CYW43903 Radio device
Fully contained TCP/IP stack thus minimizing host CPU requirements
Host interface: UART
Network features ICMP ( Ping), ARP, DHCP,TCP, UDP
Over the Air updates (OTA)
Secure WiFi authentication WEP-128, WPA-PSK (TKIP), WPA2-PSK 
Product Documentation
Firmware
JTAG Firmware Update Note
Cypress WICED SDK Patch
The Cypress WICED SDK requires a patch to be installed to use the Inventek modules.
Evaluation Board Reference Schematic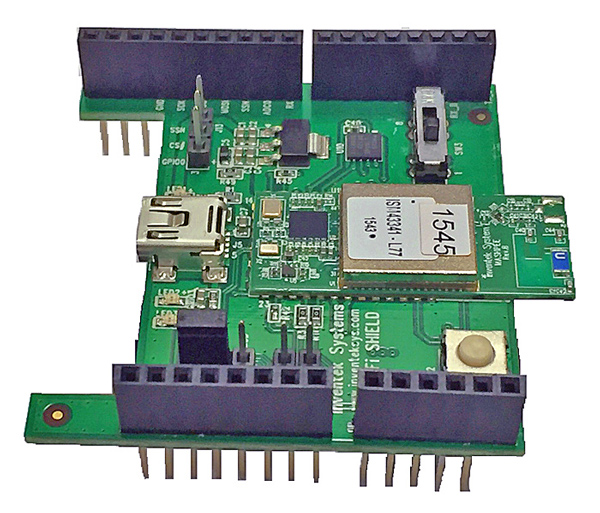 Contact Inventek
For sales technical support distribution Volume Pricing and delivery options
Contact Inventek